It is actually way past midnight, and my little darlin' has been six for a few hours now.
Here I sit unable to shake the knowledge that another year has passed and my baby is growing up right in front of me!
Six? Really? I am finding it hard to believe. It really does seem like yesterday that we were bringing her home. We were two very nervous parents not sure if we could fill the roll of "mom" and "dad", but completely head over hills in love with this little girl.
I've said it before and I'll probably say it a thousand times more, she is my sunshine. She is everything that is light and beautiful in my life. She wants nothing more than for the world to be HAPPY! I feel so blessed to have her in my life.
While I am sure there are a few things that will get left behind as she grows into six, I know some of her "favorite" things will grow right along with her. I'm sure "six" will still bring lots of coloring and creating, a stuffed animal always by her side, a love for playing outside, apples to eat, her favorite color "darkish pink", a love for horses, discovery channel with dad, planting flowers with mom, singing in the car, many more play days with her cousins, and of course... HAPPY TIMES! :)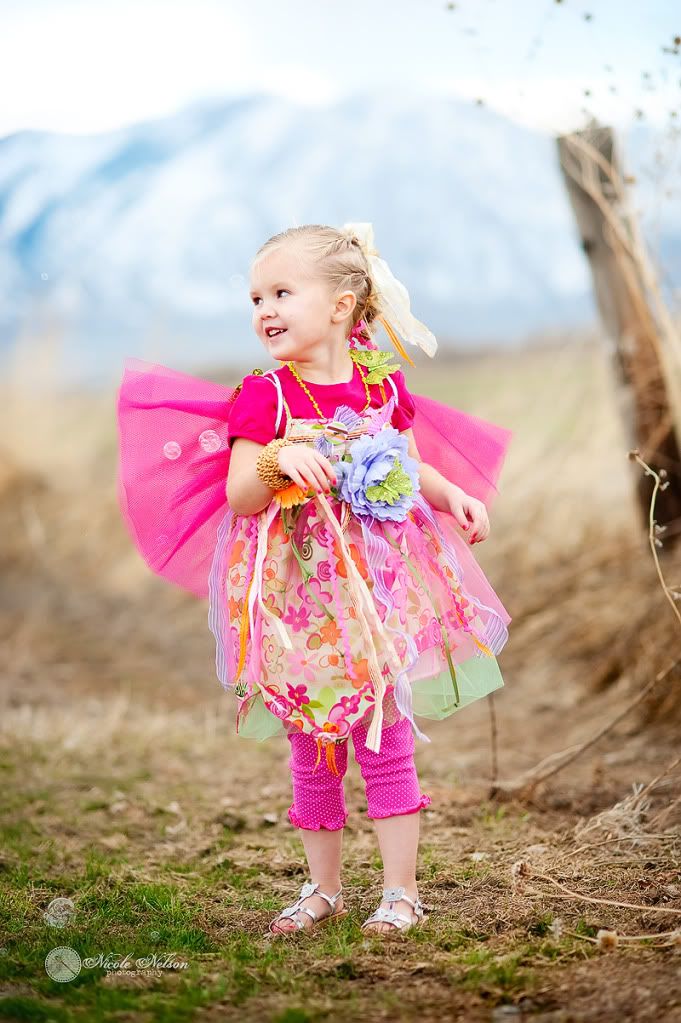 We had a fabulous day, and as always I have to thank our families for helping. It is 100% true that it takes a village to raise a child! Boy did we luck out. We couldn't ask for a better village! :)
Grandma "D" and aunt "J" completely put her "fairy" dress together. It was absolutely perfect! Each ribbon, flower, and butterfly was sewn and placed with such love. It turned out to be far more than just a dress. It is something we will treasure and remember FOREVER. THANK YOU!
Aunt "L" performed her hair styling magic for the perfect "fairy style". "G" wouldn't even let me undo it for bed. She might be planning to wear it for days. Thanks!
Thanks to all of our family for all you do. "G" had such a special "SIX" thanks to each of you. We love you!