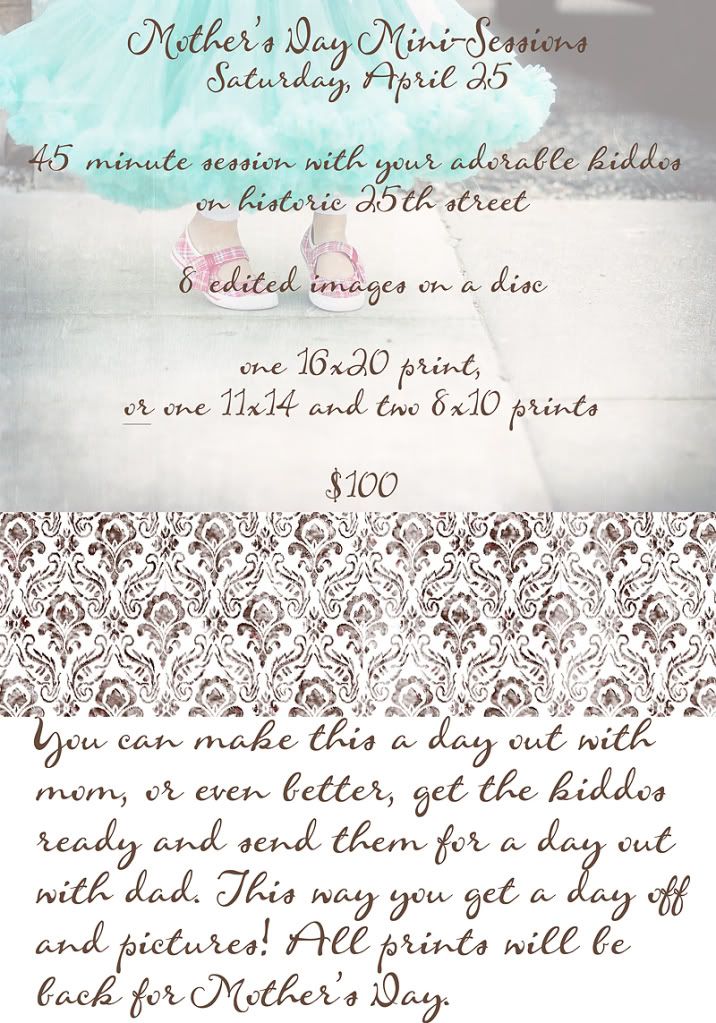 E-mail me for scheduling or with questions.
For those of you who have e-mailed me about Gracie's skirt it comes from www.princessandpuppies.blogspot.com. Her baby legs, flowers, and bracelet are also from Courtney. She has such fun stuff and can totally dress your little girl up to be the cutest little button ever!
This has to be one of my favorite shots from our little trip to 25th street. And I plan to blow it up "gigantica" and give it to myself for Mother's Day. Gracie was trying so hard to be good (mostly because there was a stuffed kitty waiting for her at one of the shops if she was). I had half frozen her and completely exhausted her. She finally let out a big sigh, put her head down, and stared out the window. It was my cue to put the camera down and be a mom. After all, it is that job that I LOVE the very most. We had another perfect day together. Oh, and thanks grandma Bonnie for riding along. We love our picture days spent with you.