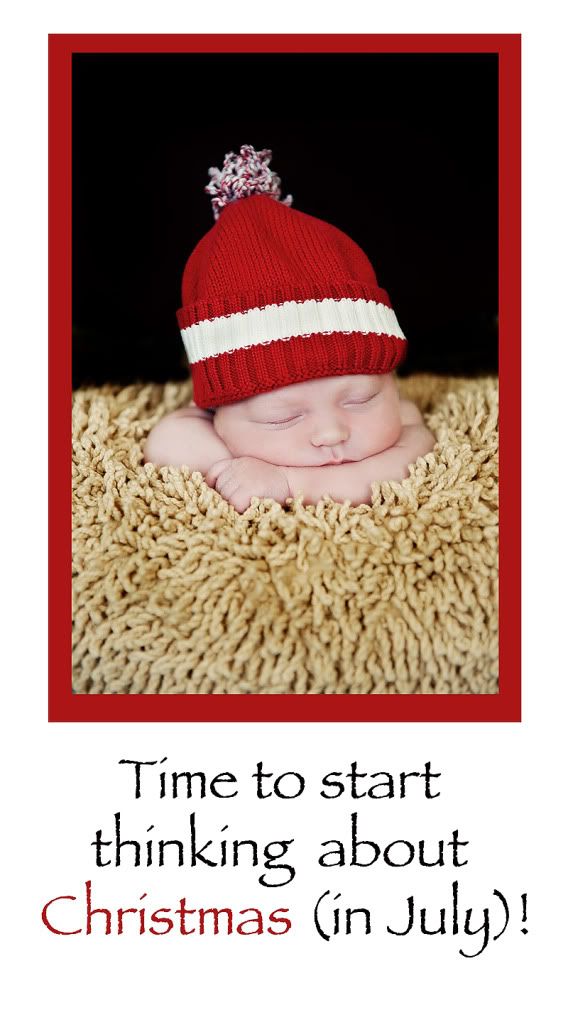 I am booked for July, August and September. So as much as I hate to start thinking about Christmas in July it is time to schedule your family Christmas pictures! I will be scheduling for immediate and extended family pictures. I will not take any sessions after Thanksgiving this year. Your session will include a custom Christmas card that you can print as you like. (And if you book your session before the end of July you will receive a free 16x20 print!) Email me today for more information... nelson_nicole@frontiernet.net
* Oh, don't worry you will be seeing more of baby "E" very soon. Isn't he cute!!! I couldn't resist. He made the perfect Christmas ad.
Now that I have made you start thinking about Christmas I'll leave you with some good summer fun pics. This is my girl at the lake over the 4th of July. And NO, I am not ready for summer to be over.