Seniors... As soon as you have the images picked out for your announcement please contact me. You can see the templates available by clicking the link "templates". I will do custom work for a small fee.
If you are ordering your cards through me the card will include a front and back. If you are printing on your own you will receive the front side only.
Contact me with questions. I want to get them ordered asap! :)
Here is a sample. We will, of course, put the correct name and school. :) We can change some of the colors in the templates if needed.
(front)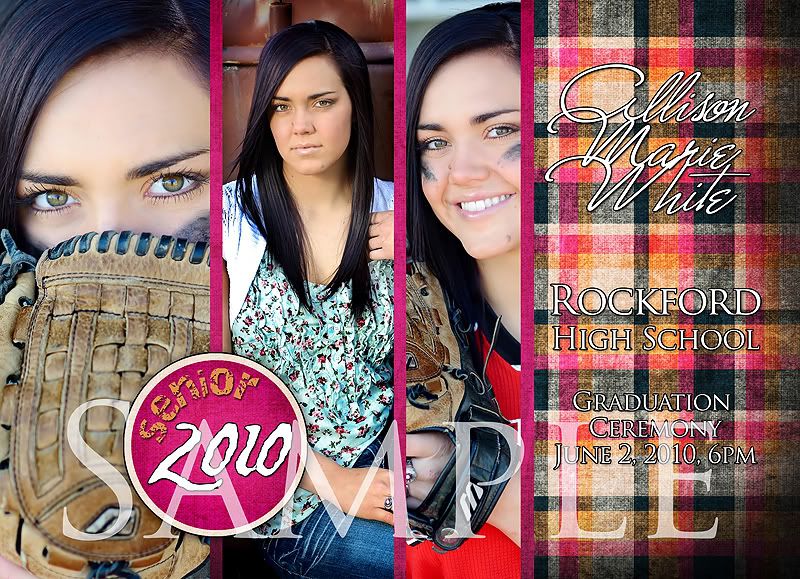 (back)